Explore the jungle interior via the Spanish colonial outpost Bata, where you will find pristine national parks teeming with wildlife, incredible white sandy beaches and a wealth of small, traditional communities.
The rainforest offers an ideal habitat for many animal species, such as chimpanzees, gorillas, leopards, antelopes, forest elephants, bongos, and forest buffalo.
Traveling here may not be straightforward, but the rewards are worth it in the heart of tropical Africa.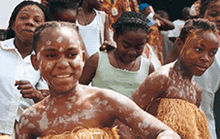 HERE YOU FIND THE OPPORTUNITIES FOR 4 TYPES OF ACTIVE HOLIDAYS!