Across New Zealand you can find everything from untamed wilderness to rich culture.
Find inspiration in towering mountains and misty fjords.
Tranquility in golden beaches curled around quiet coves.
New friends in small towns with large doses of relaxed charm.
Here you will find a large number of unique animal species and with a little luck you will meet a whale when you sail.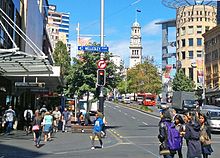 HERE YOU FIND THE OPPORTUNITIES FOR 4 TYPES OF ACTIVE HOLIDAYS!