Virginia stretches from the Atlantic Ocean to the Blue Ridge and Allegheny Mountains. It is one of the most historic and scenic states in the United States.
By car, you can drive along roads that connect more than 250 Civil War locations across Virginia. Richmond, the capital of the Southern States during the Civil War, has many beautiful old buildings and cultural opportunities.
Williamsburg, Yorktown, and Jamestown (the birthplace of the United States) form the three points in "Colonial Virginia's" historic triangle in the southeast corner of the state.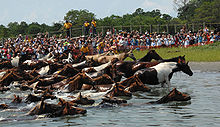 HERE YOU FIND THE OPPORTUNITIES FOR 4 TYPES OF ACTIVE HOLIDAYS!