Visit the completely overwhelming Tokyo. What could be wilder than a city packed with izakayas – Japan's brown pubs – and a neighborhood dedicated to arcade games and high-tech gadgets?
Osaka is especially known for two landmarks: a mechanical crab and an octopus on the central strip.
Squid is the main ingredient in the city's best known dish, takoyaki. The spherical buns are often eaten late at night, less soberly.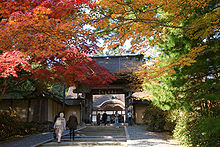 HERE YOU FIND THE OPPORTUNITIES FOR 4 TYPES OF ACTIVE HOLIDAYS!