The magical mountain kingdom of Lesotho is one of Africa's most exciting and rewarding gems that is off the beaten path.
A country with intoxicating heights and exciting extremes, the lowest point is above 1,388 meters, which is the highest "low point" for a country in the world, while the 3,482 meter high peak of Thabana Ntlenyana stands as Africa's highest peak south of Kilimanjaro.
Here you can ski, ride a trail, hike or just enjoy nature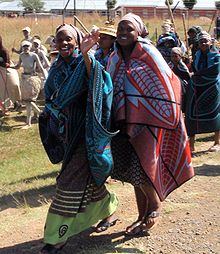 HERE YOU FIND THE OPPORTUNITIES FOR 4 TYPES OF ACTIVE HOLIDAYS!