You will find almost any landscape in Bolivia: snow-capped mountain peaks, arid highlands, pleasant valleys, warm Amazon jungles and even a beach on the shores of Lake Titicaca.
When you travel from Altiplano to the Amazon, you will have a hard time believing you are in the same country.
It has it all: the highest capital and the highest navigable lake, the largest saltwater surfaces and the most dangerous road, are all here!
Where else would you find such a diversity of landscapes?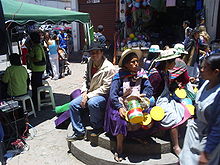 HERE YOU FIND THE OPPORTUNITIES FOR 3 TYPES OF ACTIVE HOLIDAYS!