Uruguay is everything you want from a holiday country: progressive, culturally sophisticated, stable, full of nature, outdoor adventure and accessible.
Visit the Barrio Historico of Colonia del Sacramento.
Walk around the center along the beautiful cobbled alleys like Calle de los Suspiros and admire the views from the lighthouse on the Plaza Mayor.
There are amazing beaches in Uruguay and the people of Uruguay are very relaxed and confident, incredibly friendly and hospitable.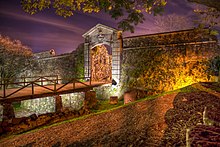 HERE YOU FIND THE OPPORTUNITIES FOR 3 TYPES OF ACTIVE HOLIDAYS!