Vermont is known as the "Green Mountain" state. The capital is Montpelier and the largest city in Vermont is Burlington.
Vermont is the only New England state without a coastline to the Atlantic Ocean, but it is very famous for its "Green Mountains" in the west and Lake Champlain in the northwest.
Visitors love Vermont for its colorful fall foliage; ski mountains such as Killington, Manchester, Stowe and Mount Snow; mountain views and attractions for families and children.
Although Vermont is an inland state, it has beaches and water sports on Lake Champlain along with many lakes, streams and swimming holes.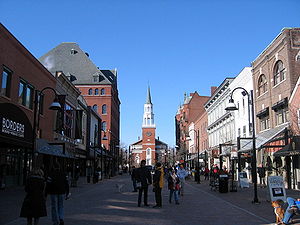 HERE YOU FIND THE OPPORTUNITIES FOR 4 TYPES OF ACTIVE HOLIDAYS!