South Korea offers its visitors a wide range of experiences, breathtaking landscapes and an unsurpassed cultural and historical journey.
Here are national parks, beautiful mountain ranges, beautiful ski slopes, remote islands and remote villages where you can visit rice fields and sleep in traditional wooden houses as local guests in the area. You learn that the country has many festivals and events and realize that the locals always celebrate something or the other.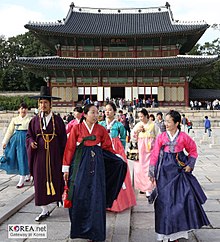 HERE YOU FIND THE OPPORTUNITIES FOR 4 TYPES OF ACTIVE HOLIDAYS!