Iraq has a lot to offer the global tourism industry. Its history dates back to Mesopotamian civilization, where the first seeds for cultivation were sown.
This is where writing was discovered. The history of the country goes back to the Sumerians, Assyrians and Babylonians.
There is also a kind of cultural revolution going on that will amaze and enchant you.
The artwork, architecture and history all add to the seduction of this mysterious land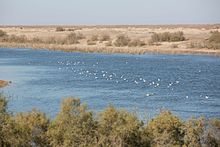 HERE YOU FIND THE OPPORTUNITIES FOR 4 TYPES OF ACTIVE HOLIDAYS!