Monrovia is the city of colors. Act? fill suitcases with fanti clothes, wood carvers, black mahogany masks and intricate mini-statues made from used cartridges from the Civil War. Surfing?
Unlike the beaches closer to Monrovia, the beach at Nana's Lodge is a surfing paradise in Robertsport, where the angle of the shoreline creates ocean swells from the south.
Here are waves as high as 20 feet along the coast. If you surf, these are waves you can ride on forever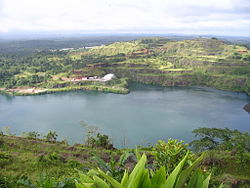 HERE YOU FIND THE OPPORTUNITIES FOR 4 TYPES OF ACTIVE HOLIDAYS!