Libya gives you a wide range of experiences.
This includes fascinating landscapes, such as coastal and rocky beaches and lakes, on the Mediterranean coast, Eljabel Elakhdar (Green Mountain), Eljabel Elgharbi (West Mountain) and landscapes in the Libyan desert (Sahara).
You will find cities, historical ancient art, customs, traditions and folklore that are considered to be of great importance because of its antiquity, originality and historical epochs before Christ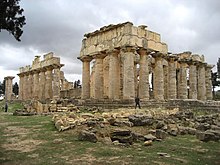 HERE YOU FIND THE OPPORTUNITIES FOR 4 TYPES OF ACTIVE HOLIDAYS!