Uzbekistan is a must-visit travel destination for people who want to learn about the rich history and culture of Central Asia.
It is the perfect place to travel and explore the fascinating history of the Silk Road trade through the well-preserved architecture of ancient cities like Khiva, Samarkand and Bukhara.
Bukhara is where Marco Polo's father and uncle stayed for three years before moving to Mongol Khan, while Samarkand was the capital of the Timurid Empire.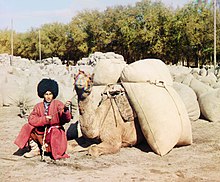 HERE YOU FIND THE OPPORTUNITIES FOR 3 TYPES OF ACTIVE HOLIDAYS!