Although Haiti is surrounded by the Caribbean Sea and is known for beautiful beaches and great surfing, it also boasts steep and stunning mountain areas.
Haiti is home to some of the highest peaks in the Caribbean. Combine French, Spanish and African flavors and you have a Haitian cuisine.
The taste of their food will probably be unlike anything you have ever tasted! Haiti's culinary world is something you just have to try!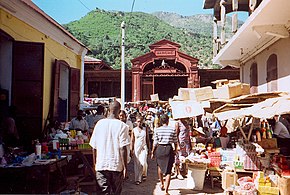 HERE YOU FIND THE OPPORTUNITIES FOR 3 TYPES OF ACTIVE HOLIDAYS!