The terrain is tough, but once you get to your desired destinations, you will not regret the extra effort taken.
Imagine yourself in sublime oases in the middle of the Sahara and the amazing herds of wildlife in the many national parks.
Chad is located in the heart of Africa and is a beautiful country known for its rich wildlife and stunning scenery.
The best tourist packages in Chad certainly include visits to the most beautiful national parks in the country.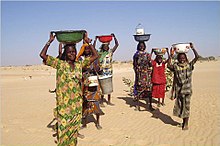 HERE YOU FIND THE OPPORTUNITIES FOR 4 TYPES OF ACTIVE HOLIDAYS!