Whether you are in Tel Aviv, in Jerusalem or any other city, there are sights, and glorious green gardens like the Bahai Gardens in Haifa that keep you enchanted.
Religious architecture in abundance including churches and the very significant Dome of the Holy Rock. With beaches perfectly suited for surfing to the exciting Red Sea reef that is perfect for diving. Those who love mountains will find themselves attracted to Mount Bental.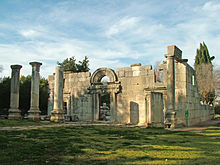 HERE YOU FIND THE OPPORTUNITIES FOR 4 TYPES OF ACTIVE HOLIDAYS!