Although it only takes 45 minutes to drive from one end of Rhode Island to the other (the smallest state in the Union), it offers more than 640km (400 miles) of coastline, wide sandy beaches, parks, cities and a wealth of historical sites.
It was also the first state to declare independence from Britain on May 4, 1776 and the first to pass anti-slavery laws in 1774.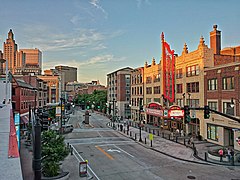 HERE YOU FIND THE OPPORTUNITIES FOR 4 TYPES OF ACTIVE HOLIDAYS!