Pyongyang is one of the oldest cities on the Korean Peninsula.
It was the capital of the Kojoson and Koguryo dynasties, the first ancient states in Korea.
It consists of wide streets, magnificent monuments and Soviet monolithic buildings now mixed with futuristic high-rises, Dandong city facing Sinuiju.
A visit to Dandong before or after the trip to North Korea adds a special flavor.
It combines ancient China with North Korean influence.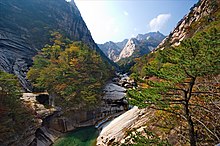 HERE YOU FIND THE OPPORTUNITIES FOR 4 TYPES OF ACTIVE HOLIDAYS!