As a state, Oregon offers scenic areas and combines historic towns, sleepy fishing villages, ski resorts and wineries.
The landscape is rich in diversity from its nearly 644km (400 miles) of spectacular coastline and mountains, lakes, rivers, streams, deserts and forests.
Oregon is home to hundreds of waterfalls, many of which can be easily visited. Who does not love a good waterfall? You can find them scattered around central and western Oregon.
The best place to chase waterfalls is along the entire Cascades Mountain Range.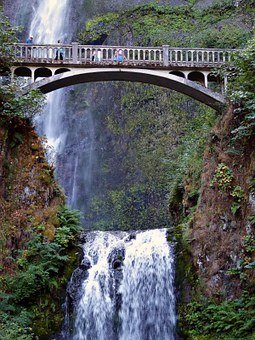 HERE YOU FIND THE OPPORTUNITIES FOR 4 TYPES OF ACTIVE HOLIDAYS!