New Mexico is known for its art communities. The state art museums have everything from handicrafts to glass, sculpture, paintings by Georgia O'Keeffe.
But there is more to experience in New Mexico museums than art. Here, visitors can find something special in every county in the state. Parks, museums, fairs, festivals, and tours are held year-round throughout New Mexico.
Smokey Bear Historical Park in Capitian, National Atomic Museum in Albuquerque, Clovis Depot Model Train Museum and War Eagles Museum in Santa Teresa are just some of the many options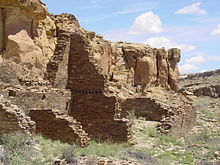 HERE YOU FIND THE OPPORTUNITIES FOR 4 TYPES OF ACTIVE HOLIDAYS!