The geographic center of the United States, Kansas is a large agricultural area, with large areas of farmland for grain crops, cattle and buffalo.
As a freeway sign, the traveler recalls, "Every Kansas farmer feeds 75 people – and you".
Kansas City is also surprisingly affordable – with lots of attractions and entertainment in the big city, but much lighter price tags than many larger cities. From luxury hotels to gourmet dinners, artisan cocktails and world-class shopping – you'll find plenty of great city experiences to suit every budget in Kansas City.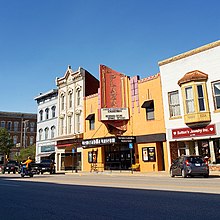 HERE YOU FIND THE OPPORTUNITIES FOR 4 TYPES OF ACTIVE HOLIDAYS!