It is a country where old adjoins new in striking inconsistency.
Dense rainforests protect native villages while rockets zoom overhead, launched from the country's lucrative space center.
The capital, Cayenne, is a melting pot of French, Asian, African and Brazilian culture.
Eco-tourism prevails in the country's largely unspoiled wilderness, home to an astonishing diversity of wildlife.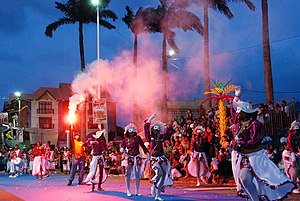 HERE YOU FIND THE OPPORTUNITIES FOR 4 TYPES OF ACTIVE HOLIDAYS!