Puerto Plata has beautiful Victorian houses, a lively harbor with the San Felipe fortress from 1577, and a little west of the city is the Parque Nacional La Isabela, where Christopher Columbus landed on his second voyage across the Atlantic.
With its almost three million inhabitants, Santo Domingo has plenty of life and also has several well-preserved sights – including the old town, which is on the UNESCO World Heritage List, which is worth a walk.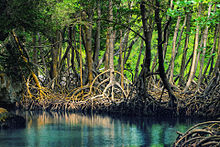 HERE YOU FIND THE OPPORTUNITIES FOR 4 TYPES OF ACTIVE HOLIDAYS!