The Marshall Islands are one of the most unique places in the world to visit, consisting of 29 coral atolls and 5 individual islands spread across an exclusive economic zone of nearly 1 million square miles (one of the largest in the Pacific).
Excellent year-round visibility, some of the healthiest coral reefs in the world and dozens of World War II ship and aircraft wrecks, the Marshall Islands offer unrivaled wreck diving and coral sightseeing throughout.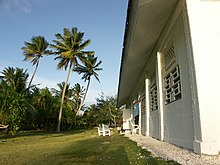 HERE YOU FIND THE OPPORTUNITIES FOR 2 TYPES OF ACTIVE HOLIDAYS!