Oklahoma is at a unique crossroads – not only because it is virtually in the middle of the United States, but also because of its fascinating blend of Western history, Native American culture, and true Southern charm.
With powwows and rodeos, Western museums and country music, Southern comfort food and Route 66 relics, Oklahoma's cultural medley is true Americana. It does not hurt that it is also wrapped in a beautiful package with 33 state parks, rugged mountains, abundant wildlife and the famous expansive plains. Blooming Oklahoma City and Tulsa add city vibes to country life, and the friendly locals make sure you have fun exploring it all.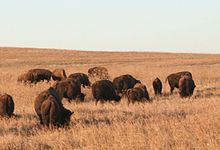 HERE YOU FIND THE OPPORTUNITIES FOR 4 TYPES OF ACTIVE HOLIDAYS!