Illinois is the 24th largest state in the United States. Same size as England and Wales and surrounded on three sides by water.
A visit here provides an opportunity to explore the American center, its small towns, shopping malls, national parks, wineries and legendary Route 66.
The state's newest major attraction is the Abraham Lincoln Presidential Library & Museum. Illinois is also home to the world's largest T-Rex. Sue, as the skeleton is known, is one of the largest, best-preserved and most complete T-Rex skeletons ever found.
You can see her in all her glory at the Field Museum of Natural History in Chicago.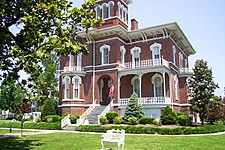 HERE YOU FIND THE OPPORTUNITIES FOR 4 TYPES OF ACTIVE HOLIDAYS!