It is impossible to imagine the history and culture of Kyrgyzstan without the Tien Shan and Pamir mountain ranges.
Visit Kyrgyzstan, the mountainous land of the heavens, to learn about the true nomadic lifestyle and reveal the true spirit of freedom and happiness. Pristine valleys. Crystal clear mountain lakes.
Powerful mountain rivers. Rich flora and fauna that includes rare species.
Experience the virgin nature of Kyrgyzstan!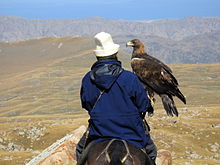 HERE YOU FIND THE OPPORTUNITIES FOR 4 TYPES OF ACTIVE HOLIDAYS!