Utah is one of the country's great outdoor states with amazing ski resorts, incredible national and state parks, and natural wonders that you will not find anywhere else in the world.
A drive through Utah is one of the best ways to see the sights, and scenic drives are everywhere throughout the state.
Utah's attractions include the gorges, colorful cities and breathtaking national parks. Salt Lake City is the world center for The Church of Jesus Christ of Latter-day Saints.
Utah, surrounded by the Wasatch Mountains, boasts historic buildings, churches, museums, exhibits, science and art festivals.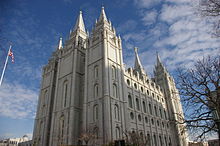 HERE YOU FIND THE OPPORTUNITIES FOR 4 TYPES OF ACTIVE HOLIDAYS!