Arrive in a relaxed capital, find untouched nature. Hike through hidden valleys, see endemic birds, stroll around the equator or dive to the reefs on the seven cliffs.
Enjoy local cuisine inspired by our traditions between Africa, Portugal and Brazil. Swim by the crystal clear Lagoa Azul, on the solitary Praia Boi or on the Equatorial Praia Café.
Relax with the world's best coffee. A biodiverse destination for eco-tourism in Africa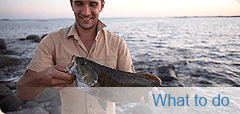 HERE YOU FIND THE OPPORTUNITIES FOR 3 TYPES OF ACTIVE HOLIDAYS!