Vanuatu is a double chain of 13 main and many smaller islands in the southwest Pacific. The islands are volcanic and coral. They are located about 800 kilometers west of Fiji and almost 1800 kilometers east of Australia. About 65 of the islands are inhabited. Vanuatu has mountains and plateaus, but is more famous for its coastal terraces and coral reefs.
Vanuatu is divided into six provinces. Torba province includes the islands of Torres and Banks. Shefa Province is the Shepherd Islands and Efate, where the capital Port Vila is located, the southernmost province of Tafea consists of Tanna, Aneityum, Futuna, Erromango and Aniwa.
All provinces have their own signature attractions from female water music and snake dancers, pristine blue holes, World War II relics and champagne beach in Sanma, Penama's precious diving ritual, vibrant cultures, black magic and ancient tribes in Malampa, while Shefa's international gateway is a mix of potpourri of culture and gourmet, and the mighty Mount Yasur down south in Tafea province.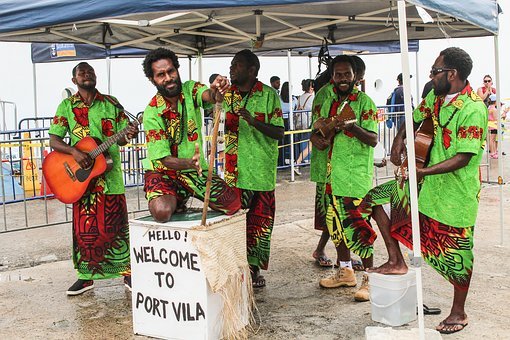 HERE YOU FIND THE OPPORTUNITIES FOR 3 TYPES OF ACTIVE HOLIDAYS!