Mauritania is large, empty and generally flat with dry plains interrupted by ridges and dune-like sand dunes. It is almost twice the size of France.
And yet it has only 4.3 million inhabitants.
In the Atar region you can visit Chinguetti, Ouadane and for the truly adventurous Sahara eye.
Another activity is taking the night train that connects Nouadhibou and Zouerat. It may be the world's longest train (over 200 carriages and 2 km long)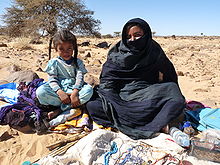 HERE YOU FIND THE OPPORTUNITIES FOR 4 TYPES OF ACTIVE HOLIDAYS!