With wide horizons that make you feel alive,
Chile has you in touch with nature and the people to invite you to explore pristine lands.
A true test of your senses, where its people and culture will offer a pleasant surprise with their kindness and hospitality.
A whole new experience where whales can fly, the desert gives flowers and you can enjoy the four seasons of the year in a single day.
A place where the impossible is possible.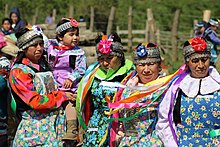 HERE YOU FIND THE OPPORTUNITIES FOR 4 TYPES OF ACTIVE HOLIDAYS!