From the glorious sunrise of each morning until the ocean swallows the sun at night, Jamaica presents a magnificent palette of experiences, a kaleidoscope of colors and sounds that make the island the most precious jewel in the Caribbean.
It is a country with unique culture, engaging activities, breathtaking scenery and a warm and welcoming people.
The reggae rhythm. No place on earth provides the variety of attractions and cultural diversity found here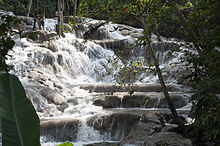 HERE YOU FIND THE OPPORTUNITIES FOR 4 TYPES OF ACTIVE HOLIDAYS!