Adjacent to Canada and the Pacific Ocean, Washington State offers some of the nation's finest scenery for outdoor recreation.
The Snake and Columbia Rivers run through eastern Washington before ending up cutting a passage through the Cascades, the north-south mountain range that dominates the center of the state, rising to 4392m (14411ft) on Mount Rainier.
If you haven't gotten the picture yet, Washington State has first-class landscapes, including beaches. With over 3,000 miles of coastline, the state benefits from its proximity to the Pacific Ocean: the beaches, the tidal pools, the saltwater air. Camp nearby or take a day trip from a major city.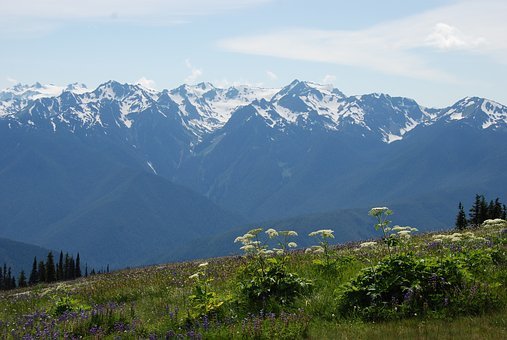 HERE YOU FIND THE OPPORTUNITIES FOR 3 TYPES OF ACTIVE HOLIDAYS!