Favored by both savannah and mangroves, Guinea-Bissau has a magnificent coastline. Its long sandy beaches are surrounded by the Atlantic Ocean.
What's more, you completely for yourself considering that tourism almost does not exist here! Guinea-Bissau's culture is actually very rich and expressed in many different ways.
Arts and crafts essentially consist of everyday objects that are not really meant to be sold as souvenirs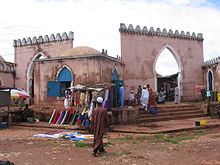 HERE YOU FIND THE OPPORTUNITIES FOR 3 TYPES OF ACTIVE HOLIDAYS!