Kuwait has an exotic charm. People from many Arab economies flock to it like a desert oasis in search of relief from drought.
If you travel to Kuwait, there are many things you can keep busy with. Numerous museums, modern shopping complexes and marinas, a corniche adorned with beautiful beaches and extravagant restaurants. If you want adventure, then a few desert camping and expeditions are good. Visit Failaka Island during your stay.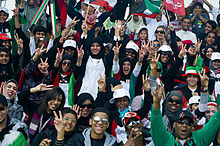 HERE YOU FIND THE OPPORTUNITIES FOR 4 TYPES OF ACTIVE HOLIDAYS!