Spectacular national parks.
Paraguay's natural beauty includes everything from desert wilderness to degraded waterfalls. If you are eager to take the country's Atlantic forests before they are destroyed by deforestation, head to the Reserva Cordillera San Rafael in the southeast corner of the country.
Visit Ruta Jesuitica: Jesuits built an amazing settlement here back in the 18th century and their achievement is easy to notice.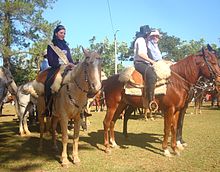 HERE YOU FIND THE OPPORTUNITIES FOR 4 TYPES OF ACTIVE HOLIDAYS!