Zanzibar is famous for its white sandy beaches and unspoilt environment, which makes the country a leading provider of ecotourism. There are a myriad of activities you can indulge in and as an island, beach sports are strong.
Windsurfing (including kitesurfing), snorkeling, dhow cruises, kayaking, parasailing and stand up paddle boarding can be enjoyed all year round.
Visit Victoria (the city built of stone) and enjoy local food and shopping.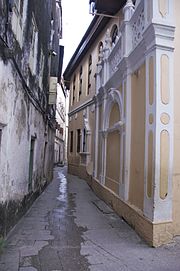 HERE YOU FIND THE OPPORTUNITIES FOR 3 TYPES OF ACTIVE HOLIDAYS!