Trinidad and Tobago is a contrast.
Trinidad is busy with trade and diversity. A cosmopolitan oasis of Creole culture and the birthplace of the steel drum and limbo. Its cultural eclecticism and in some places astonishing richness are almost unparalleled throughout the Caribbean.
And then there is the sleepy island of Tobago. Just northeast, this island is rich in natural wonders and immaculate white sandy beaches, but lacks the city-sophisticated personality of Trinidad.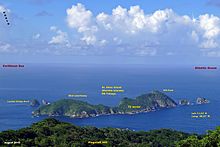 HERE YOU FIND THE OPPORTUNITIES FOR 3 TYPES OF ACTIVE HOLIDAYS!